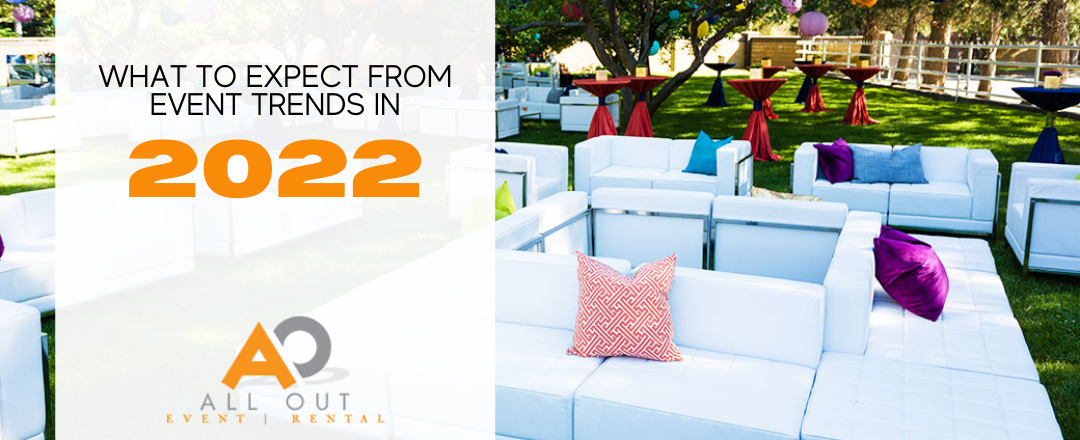 What to Expect from Event Trends in 2022
Now that public functions are becoming the norm again after the pandemic, people are ready to mingle and reconnect. Make your gathering a night (or day!) to remember by testing out one of the top event planning trends for 2022. At All Out Event Rental in Midvale, UT, we have everything you need to ensure that your event is both on-trend and perfectly suited to fit your tastes.
Safety First
Although the pandemic has slowed down considerably, certain safety precautions are still being followed throughout the country. When planning your event, consider the spacing and layout of your venue. If your event is outdoors, you may provide more tents or larger tent space for your guests to congregate under. Meanwhile, indoor gala coordinators can create a sense of security with room dividers and curtains. While safety isn't traditionally 'trendy,' it is an important aspect of modern event planning that will continue to top priority lists.
Location, Location, Location
If you're ready to get out of the house, you're not alone. Upcoming gatherings are thinking outside of the box when it comes to location—your event doesn't have to be confined to your backyard. Try one of these on-trend venues that will transform your event into an exclusive destination.
The Great Outdoors
During the pandemic, the locations of many public events were switched from cramped, indoor venues to wide-open spaces. Concerts were performed on grassy knolls, restaurants expanded their patios, and rooftop bars became the go-to Friday night hang-out spot. While outdoor events may no longer be necessary, depending on the event, the trend will persist into the new year. Weddings can be conducted on sandy shores, pristine golf courses, and lush parks; corporate retreats can take place in sunny resorts. The possibilities are only limited to your imagination!
The Best of Both Worlds
Is your fiancé an outdoorsy type, but do you prefer to spend your time at a museum? Get the best of both worlds by combining indoor space with an outdoor area to provide multiple options for entertainment. Your event isn't limited to one room—try booking both a dining hall and a balcony, or a restaurant with an outdoor patio or grassy courtyard.
Design Trends
Can't decide on a theme for your upcoming wedding or family reunion? Take a look at these contemporary favorites for a design plan that will wow your guests.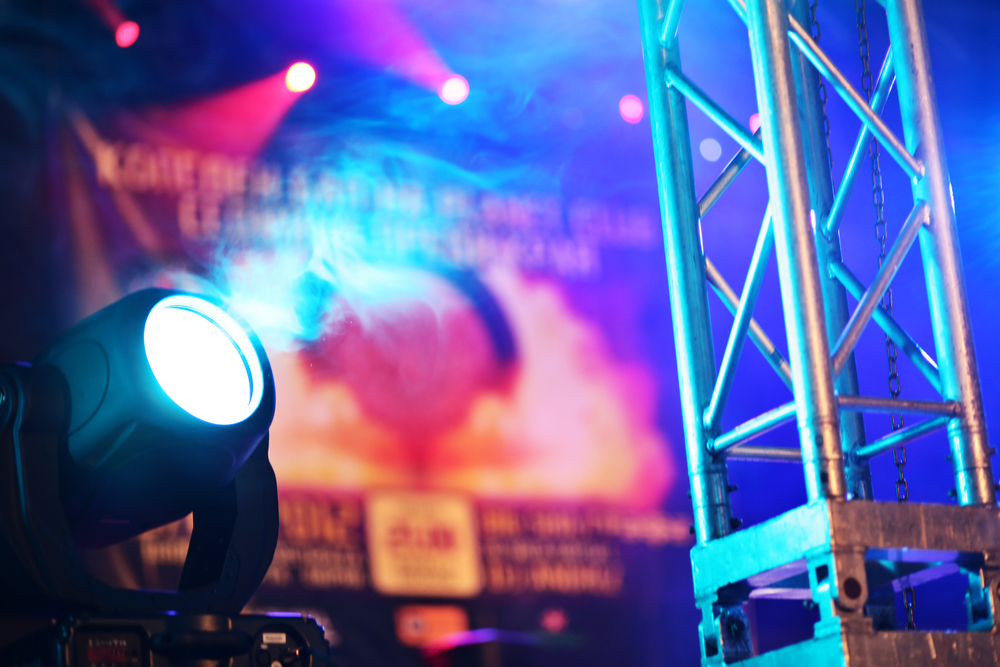 Blast from the Past
According to design experts, nostalgia is the name of the game when it comes to event planning for 2022. The nineties and early 2000s are making a comeback on designer runways, so why not adopt a vintage trend for your event? Roll out the red carpet for an evening of Old Hollywood glamour or set up a glittery backdrop for photos. These nods to the past are going to be especially popular for events like family reunions that may feature earlier generations on the guest list. Don't forget to bring the past into the present by adding contemporary features like photo booths and phone charging stations, so you can capture every minute.
Less is More
Do you prefer your events a little more streamlined? You're in luck! While nostalgic events are all the rage, modern touches are also sticking around in 2022. Bust a move on a sleek white dance floor or lounge in style on a chic leather sofa. Use chrome-colored flatware, vases, and other decorative accents to craft a futuristic look that's anything but artificial.
Now in Technicolor
Neutral shades of beige, grey, and cream can be soothing, but they often fail to make a splash. In 2022, spice up your event by decorating with bold colors that will dazzle your guests. The Netflix smash-hit Bridgerton has inspired brightly colored events, especially weddings, that take advantage of upbeat hues and bubbly pastels. If you loved Daphne's sky-blue party dress or Penelope's cheerful yellow wardrobe, try incorporating similar shades into your design scheme.
Contact Us
Host the glamorous wedding of your dreams or the corporate function everyone will be talking about for the next year with our wide variety of party equipment at All Out Event Rental. From tents to flatware to portable dance floors, our extensive selection of products is sure to elevate your event. For more information on our rental services, call (801) 683-0011 or send us a message at AllOutTent@gmail.com. You can also keep up with us on Facebook and Instagram.
‹

Previous Post