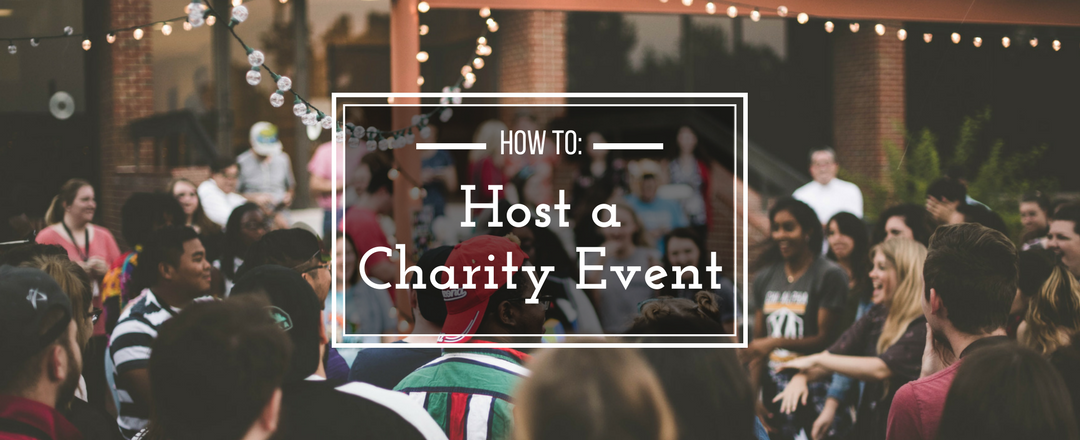 Hosting a Charity Event in 5 Steps
Is it time for your company's annual event? You want to show your employees you care about them and their hard work, but you're likely bored of all the same old corporate party ideas. We are always trying to come up with new ideas for corporate events, so we thought: why not a charity event? Why not invite your employees to enjoy a fun night together while they make a difference in their community? After all, there is always a good cause in need of help.
(1)Choose a Theme
Theme is everything. If you choose something outside of your guests' sphere of knowledge, you might lose their interest, and if you choose a theme that is unrelated to them personally, they will not find the motivation to attend. As a business owner, you want to pick a theme that will encourage your attendees to donate to a good cause. Luckily for you, we've done our due diligence and have researched non-profit organizations with worthwhile causes. Here are a few organizations we found that all have a powerful purpose:
Make-A-Wish grants the wish of individual children diagnosed with life-threatening medical conditions. As a business owner, this would be a great charity to have attendees donate to because people love feeling like they are helping kids. Everyone will leave feeling like a wizard or fairy godmother because they contributed to making a wish come true.
The Family Support Center was established in response to a pressing need for short-term crisis and respite care for children at risk for abuse or neglect. The Family Support Center provides resources to both children and parents that seek refuge from abusive households. Your company can help these parents and children escape from dangerous situations and begin a new life away from abuse.
Animals need love and comfort, the North Utah Valley Animal Shelter helps provide food, housing and love for neglected and lost animals until they are adopted. Your attendees will love to help out these lovable animals and give them a chance to find a new family.
There are thousands of homeless individuals throughout Salt Lake and Utah counties. Those that live in poverty need help to get back on their feet; the mission of the Food and Care Coalition is to diminish poverty and alleviate hunger.
Each of these charities are a great way to help out your community. When you're considering which one to choose think about which one is going to appeal most to your guests. Once you've chosen your organization to support, you will need to determine your target audience.
(2)Determine Your Target Audience
Besides the obvious – inviting your employees – you're going to need to determine who, and how many, people you want to show up to this event. It's for a good cause, so you likely want a lot of people. Depending on how big your company is, and how much money you're willing to spend, you can make this a really grand affair! Here's how you can figure out who you need to attract:
Is this a kid-friendly event?

Will you be holding it locally – easily accessible to the public?

Does it benefit any other companies? As in, will you support local businesses by using their services or buying their products?
Based on your chosen theme, consider the following:
Will people want to come to your event? Is it fun and non time consuming or commitment based?

Will people be interested in your charity? Is the cause something people will be passionate about?

Is your cause within their reach? Think about the dollar amount of donations.
After you've determined all this information, there's still more to do! Don't worry. We've got the next steps laid out for you.
(3)Pick a Venue
A huge factor in hosting any successful event is the location. The venue can be the deciding factor for potential attendees sitting on the fence. For those who are undecided you can really help them commit to come by choosing a location within their area, somewhere beautiful or inviting, and somewhere fun.
Research the Venue Before Deciding
A big part of picking a venue is research. You want to make sure that the location will fit the theme. We suggest visiting all of the potential locations before making a final decision. While you are there consider things like price, size, aesthetic. Don't get distracted by a beautiful venue that is out of your price range, and consider other options if you are having a hard time deciding. You can still host a beautiful event in a tent or outside in a park.
Pick a Location
The travel distance to the venue is something you want to make note of. More people usually attend events that are closer to them. If you are having trouble finding a close venue, don't be afraid to think outside the box. If the weather permits, an outdoor event might be a good option. If you have a low budget, don't rule out the idea of hosting the event at the office. Plenty of fun events have been held at the office.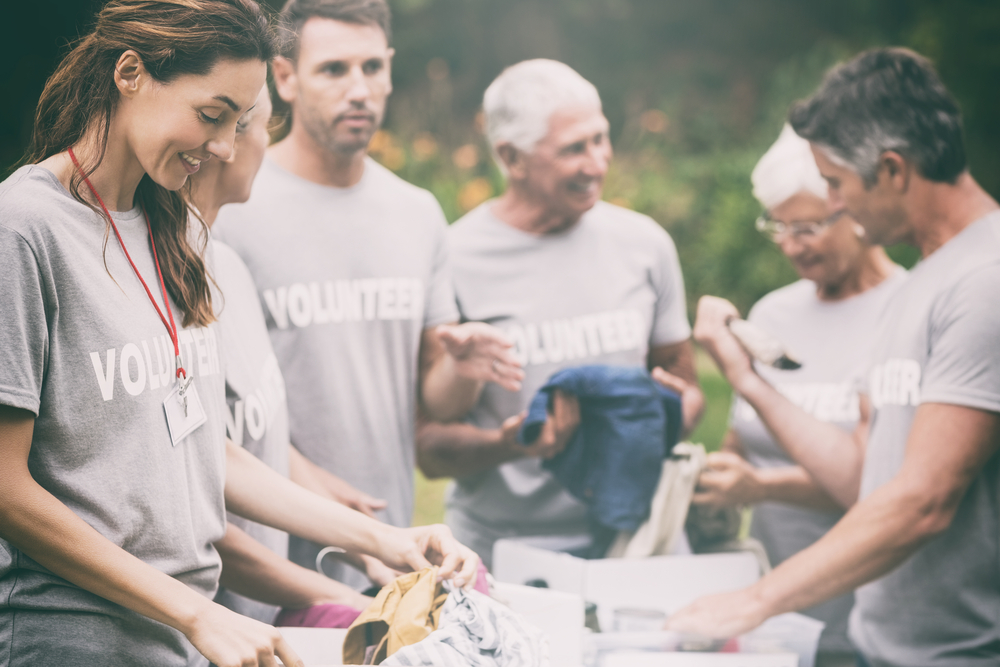 Choose the Right Size
Lastly, the size of the venue is very important. Not being able to host everyone invited to your event is a problem you want to avoid. On the other hand, having a ton on empty space at an event can be a real vibe killer. The best way to not go wrong with this one is to rent a venue that is large enough for everyone to attend, and study up on the next section.
(4)Attracting Your Audience
This is the most important step in the process. It's great that you've decided to do a charity event, but it won't be successful if people don't show up and donate. You might be thinking that the obvious answer is to just invite your employees, but we're here to tell you to expand your horizons. If it's for a good cause, people will show up.
Advertising
You were partially correct when you thought to invite your office. That's the point of this whole shindig, right? However, to really go above and beyond – to really get the kind of support you want for your cause – try these ideas:
Invite your employees to bring their families, friends, and anyone else they think can help your chosen cause.

Post about your event

months

in advance – on your company's Facebook page, bulletin boards, and internally.

If you're willing, put a little money behind your event by investing in social media, google adwords or even go old school with print advertisements.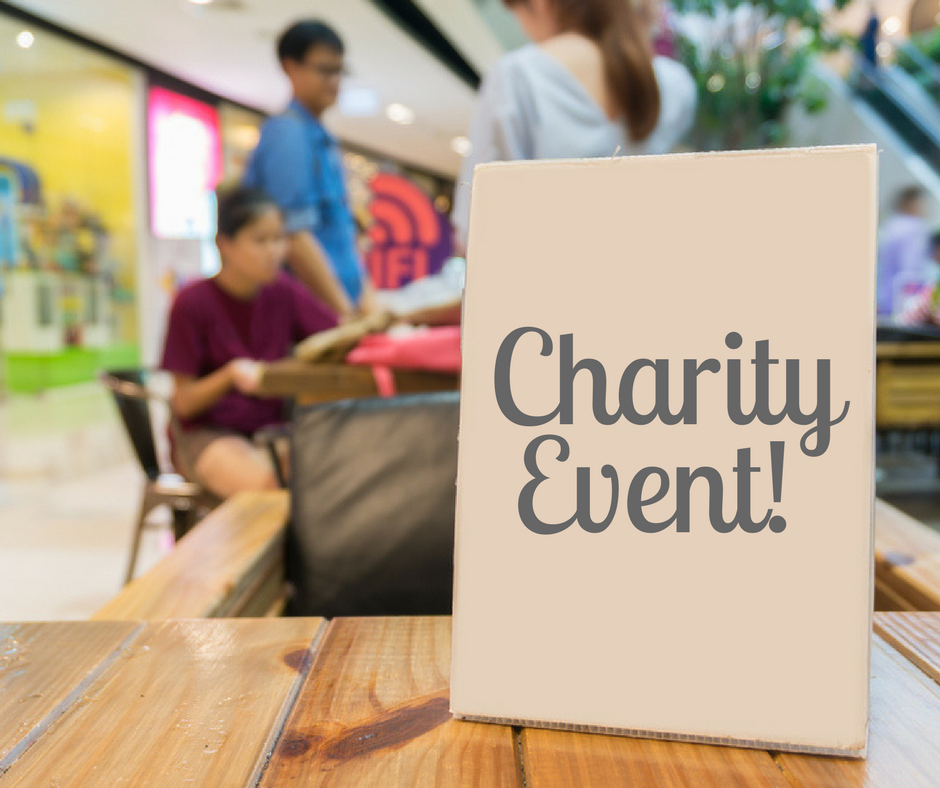 (5)Pulling It Off
With all of your decisions made, it's time to put them into action. It's time to contact any organizations involved, time to rent or reserve your location, it's time to send out your invitations. Consider how much time you will need to complete each step, and how much money you can allocate to each different piece of the puzzle.
If you're trying to get a bunch of shelter animals adopted, work out the transportation of the animals, and get the paperwork required to adopt them. If you're supporting a local charity, figure out who of their representatives you'll need to communicate with in order to ensure donation delivery. If you're hosting a party, contact vendors and entertainment to schedule times and payment. This corporate party how to is an amazing idea that if executed correctly, will really help solidify your place in your community, build the atmosphere and overall experience of your employees, and you're doing it for a good cause – whatever you choose!
All Out Event Rental is a big advocate for community involvement. We try to support our community, and we believe the need for charity is always high, and that we can always do more. We hope you are able to do something amazing and fun like this for your corporate party, and we hope that we can help you do it! We offer every product you might need for a charity event, and our services include setup and take-down. Let us help you help the community, give us a call today at 800-638-9849, or contact us here.
‹

Previous Post