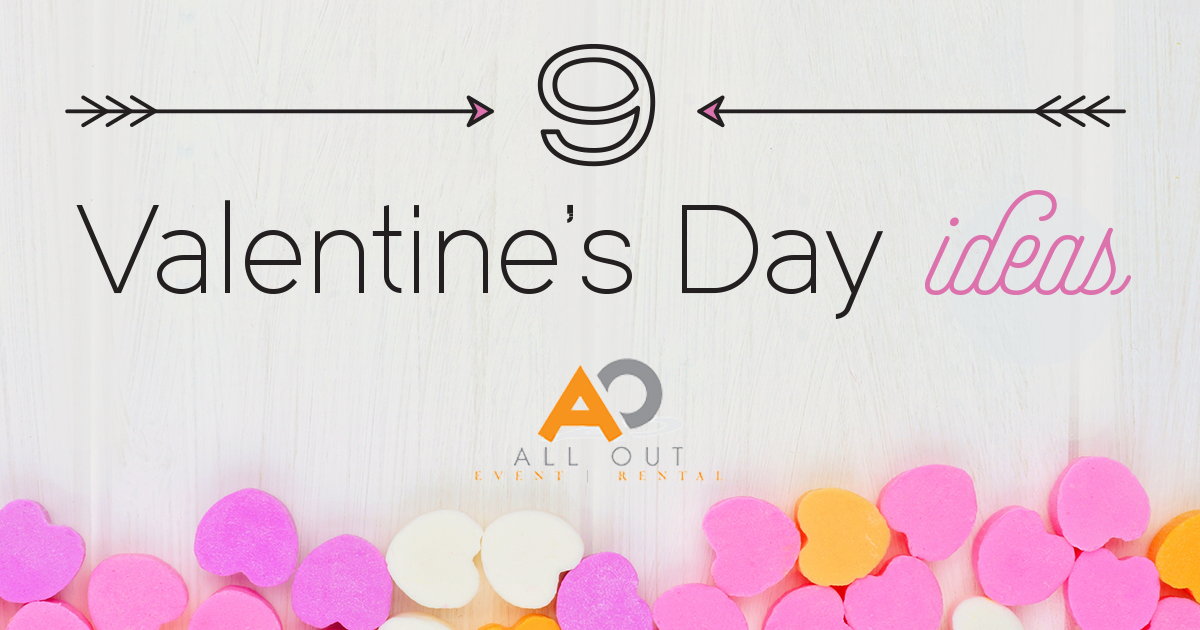 9 Heart Stopping Valentine's Day Ideas
Valentine' Day: the day you love, or the day you loath. We hope it's the former and not the latter. In special honor of Valentine's Day, we thought we would love some ideas of ways to celebrate and show that special someone you love them. Here are 9 Valentine's Day ideas with which you're sure to fall in love.
What is that you always think of on Valentine's Day? Kisses. Well, that's what we think of. To change things up, take small pieces of paper and write down different types of kisses on them (passionate, kiss on the cheek, peck, etc.) and put them in a bag. Let your spouse or significant other select a few and kiss in those ways.
Any book readers out there? How bout curling up to read a few passages from your favorite romantic books or love stories and sharing them with your significant other? Everybody wins. You don't have to dress up all fancy, and you get to cuddle and enjoy some good reading (you can probably count on some kissing, too).
Need a reservation for Valentine's Day? So do I, admittedly. Isn't it frustrating when you call up a restaurant only to find out that it's not accepting reservations on February 14th? We Know the feeling. Open Table has compiled a list of popular Valentine's Day restaurants to help you out. They've even INCLUDED links to make reservations. The list includes places like Fleming's and La Caille.
Valentine's Day can become very nostalgic. But that's a good thing, right? Select a place to eat for lunch or dinner where you first met your spouse or significant other. You can spend the evening talking about the beginnings of your relationship. Sounds fun, right?
OK guys, you might just have to just give in to this one: watch a romantic movie together a snuggle up under a warm blanket. Alternatively, you could watch the first movie you watched together (hopefully it wasn't scary).
Go on a romantic getaway. It's not too late, men. We're not talking about flying across the country. Find a bed and breakfast near where you live, or a resort that still has availability, and get away from it all. You'll be glad you did.
Bake something tasty! We're talking about desserts here, not a meal. Chocolate is a safe bet, especially with fruit. Surprise him or her with their favorite baked goods in a Valentine's Day theme, like these to-die-for stuffed strawberries.
Include the family! Spend some time planning a fun meal and have a picnic indoors with all of your Valentines. Afterwards, cuddle up and watch a movie together.
Have a romantic mini shoot! It's fun to take pictures! Don't be too serious, though — make them silly and romantic. After you're done, print them off or get them developed, and create some fun frames for them to display in your home.
All Out Event will plan your Valentine's Day event or party professionally and to your specifications. You will have so much fun you'll never want your party to end. Take a look at our portfolio to get an idea of what we can do for you, and contact us today!
‹

Previous Post