Thanksgiving Event Planning Tips
Thanksgiving is here! It's one of the best times of the year. A time to gather together as family and friends, be thankful for one another, and feast on delicious food. For many, planning and preparing Thanksgiving dinner is just as stressful as it is enjoyable. However, it shouldn't be that way! Here are five tips to remember while planning for this holiday.
1. Do Your Shopping Early
You don't want to be one of those people who is running to the store on Wednesday night to get groceries for the big meal on the next day. Nearly everyone else in America is trying to have the perfect Thanksgiving meal too. By going to the store the night before you could end up spending too much time waiting in the checkout line or unable to find the ingredients you need if the stores run out of them. Here are some points to consider when it comes to your Thanksgiving dinner shopping process.
Pick out the recipes you'll be using 3-4 weeks before the big meal so you'll know what ingredients you'll need to get.
If you're getting rolls or bread from a bakery, put your order in 3-4 weeks before.
Buy anything that is non-perishable or can be stored in the freezer the week before.
Purchase fresh ingredients and perishables 2-3 days before Thanksgiving.
2. Plan Out the Ambiance and Decor
Environment is a very important part of any holiday event. Your decorations should match the holiday. For many people, this means leaves, pumpkins and other gourds, cornucopias, and anything turkey-related. If you need any inspiration for this, Pinterest will be your best friend!
In the beginning of November, decide which decorations you'd like to incorporate. Are there any that you'll need to buy or make yourself? If you're going for DIY decorations, make sure to give yourself plenty of time to make them so that you're not rushing around trying to throw construction paper together to come up with something grand in the minutes before your guests arrive on the big day.
3. Estimate the Number of Guests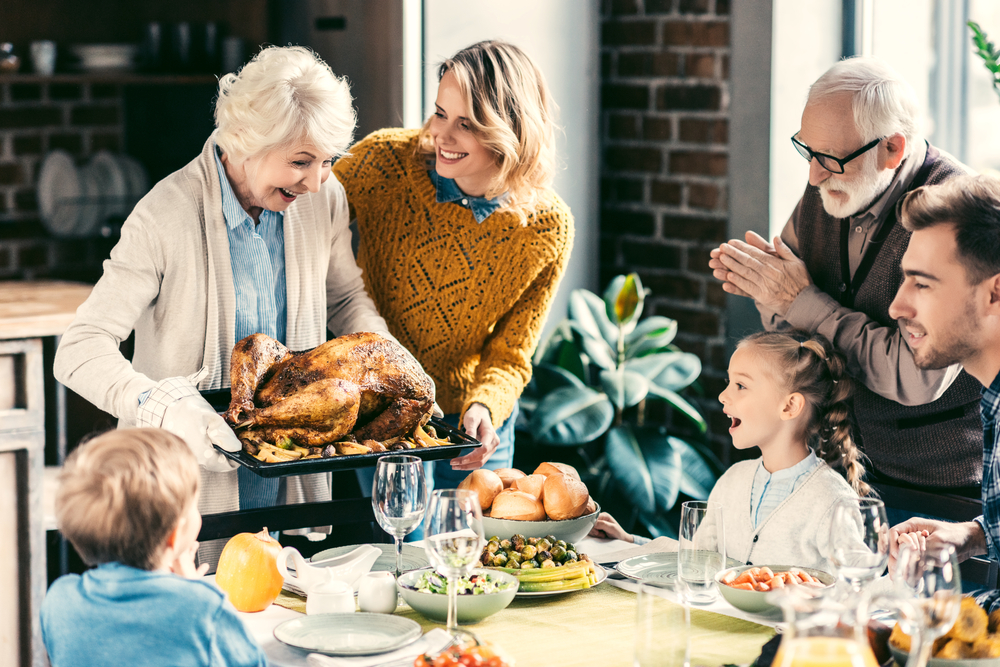 Count how many people you expect to visit. How many will be coming from your immediate family? Your extended family? Will there be any non-family members such as neighbors and friends?
Depending on how big of an event you're putting on, that number could go from 5 to 20 or beyond. It's important to know how many people to expect so that you can make sure that there'll be enough seats and food for everyone.
4. Leave Time to Cook
One of the most stressful parts of preparing Thanksgiving dinner is making sure that all of the food is cooked in time. If you set a time for dinner and calculate how long each dish will need to cook, however, you should be okay.
Doing a traditional turkey dinner? At 325 degrees, an unstuffed turkey typically takes 15 minutes per pound to cook in the oven. The timing changes if you decide to stuff it or if you put it in the oven frozen. Because it can take 4-6 hours for some turkeys to cook, you might want to start on this in the morning.
As for all other food, do the prep work and/or cook the side dishes that you can the day before Thanksgiving. Doing the prep work earlier will help you cut down on the time you'll have to spend in the kitchen (and not with your family) preparing food. Cooking certain dishes the day before that can easily be reheated is also really helpful if you're limited on oven space.
5. Prepare a Few Games to Play
For many families, Thanksgiving is all about football. If that describes your family, plan some way to incorporate that activity. Weather permitting, of course, you can go to the park or rent out a community center gym to play indoor flag football.
Is your family not into football? That's okay! There's other games like turkey bowling or gratitude pick-up sticks. You could also go with a family favorite board or card game.
Thanksgiving is meant to be a fun day spent with family, not a day that you worry about to the point where you can't wait for it all to be over. Use these tips as a guide so that it can be the fun and heart-warming day its supposed to be.
Remember, we are here for any party or event needs you have. Contact us at 800-638-9849 to plan your event and get a free quote!
Here's an infographic we've created for you that expounds on some of the tips above.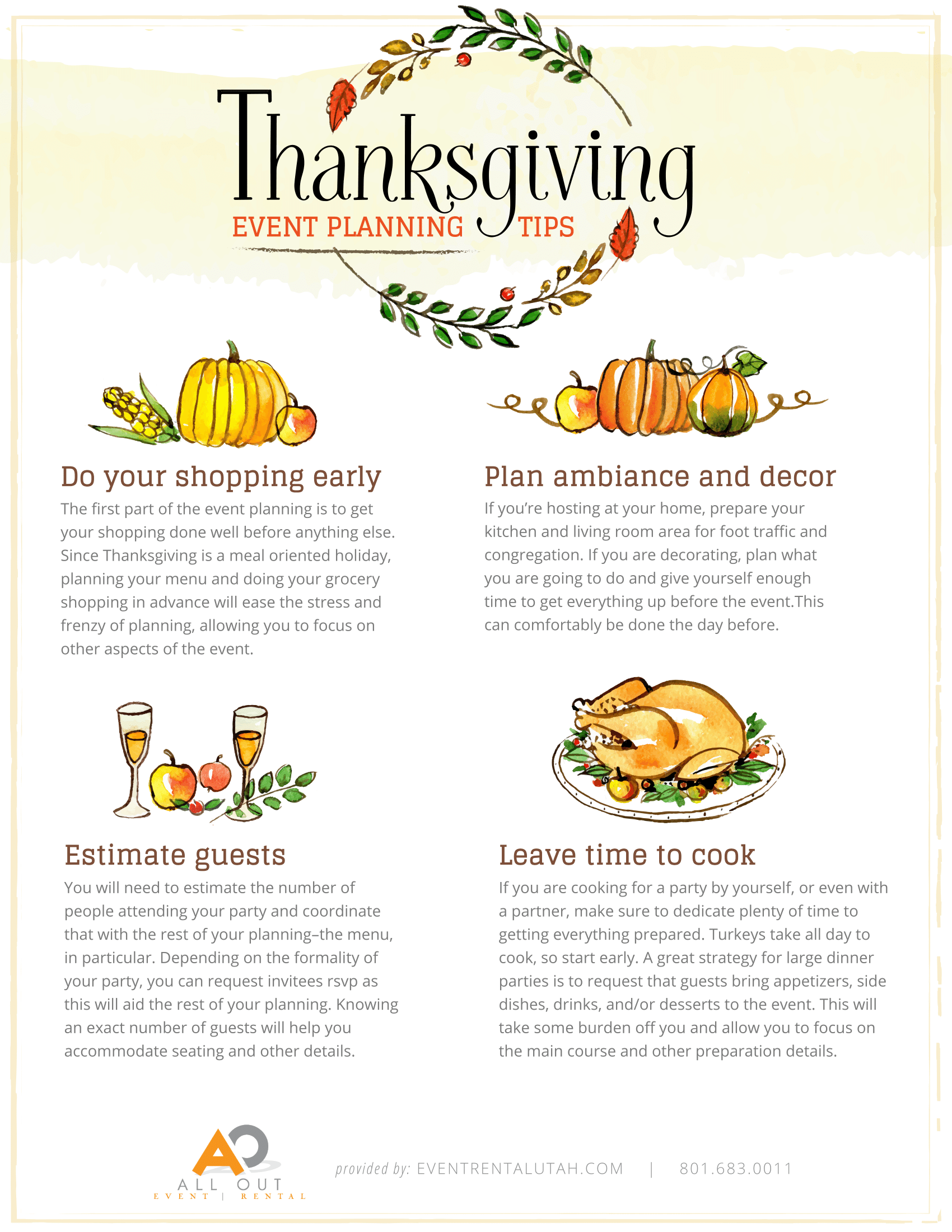 ‹

Previous Post