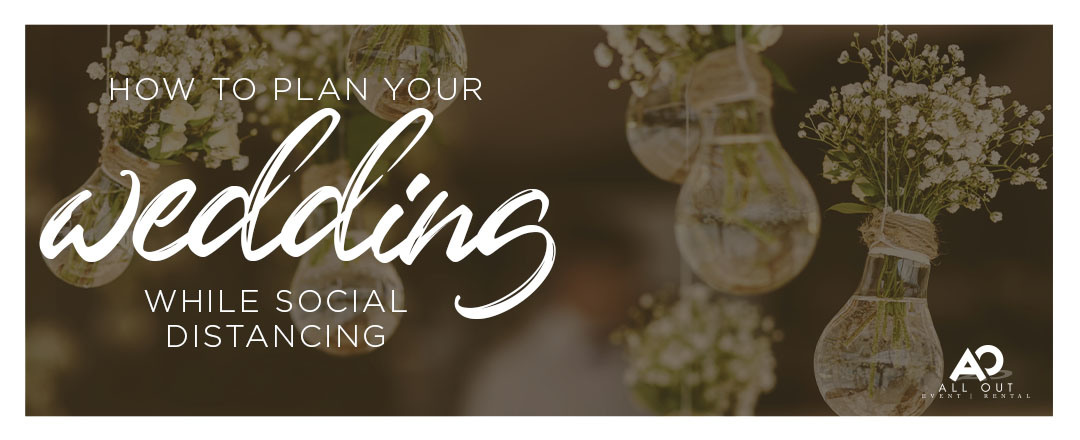 How to Plan for Your Wedding While Social Distancing
Are you planning on getting married during the summer, fall, or winter of 2020? If so, you're probably a little nervous about the possibility of COVID-19 ruining the celebration part of it. With the current pandemic situation, many wedding celebrations are being postponed or cancelled entirely. With this dark cloud of economic turmoil and social isolation hanging over us, it may be hard to plan for the future. After all, we're going through a season of the "unknown".
Yet, we can look to our own history to see that things do eventually come back together. People will start going back to work and events will be allowed once more. It will just take some time and patience before we get to that point.
Meanwhile, let's get in some productive wedding planning. Without even leaving your house, here are some things you can do to plan for your special day that is sure to come.
1. Wedding Planning Zoom Meetings

Zoom meetings are what everyone's into these days. It's how students stay connected to their teachers and how work teams can still collaborate together. Families are even using the video chat platform for game nights and to check on each other during this time of social distancing. Likewise, you can use Zoom to hold wedding planning brainstorm sessions.
Invite your closest friends and family members and get their ideas. Write down each idea, no matter how silly it is or how unrealistic it may seem with the questionable future of events. Be open minded and let everyone speak their mind. Their input just might help you create the wedding of your dreams!
2. Check Out Restaurants That Cater
Currently, many restaurants are shut down or only offering limited services like curbside and delivery. Look around and see which ones might be willing to do catering. Some restaurants may even be willing to work out a deal with you. For example, you may be able to negotiate 10% off catering services in exchange for half of the cost right now and the other half after the food has been catered at your future wedding. It's all about how you go about negotiating, but this could be a great way for you to support a local restaurant business right now as well.
3. Find a Wedding Photographer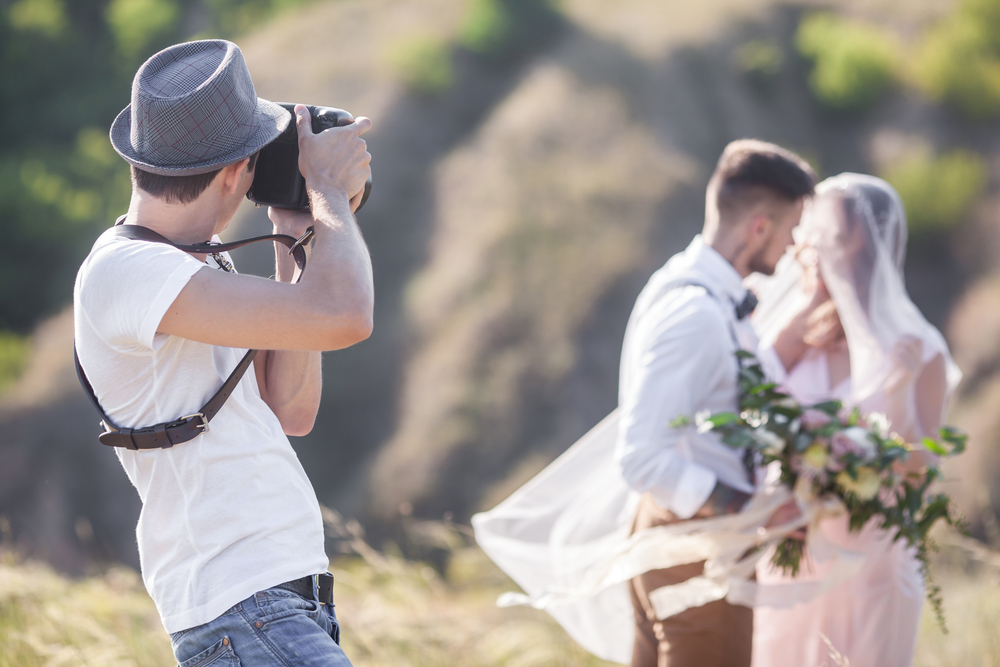 With wedding season pretty much on pause right at this moment, many photographers find themselves in a little bit of limbo. Some have even found creative ways to do social distancing photography by taking pictures from the sidewalk for interested families. If you need engagement photos, perhaps you can ask a photographer to take your pictures just like that.
As for the pictures for the actual wedding day, check out local photographers on Instagram and look at reviews on Google. Narrow down on a few different photographers whose style matches the look you hope your wedding photos will have. Then, start the conversation.
Many photographers are offering deals right now and may be up for negotiation. Just like with catering, you may be able to ask them if they'd be willing to give you 10% off one of their packages in exchange for you paying them half the cost upfront now and the other half later after the photos are taken. This way, you can help support their business right now and still save money on the overall cost.
4. Put Together Your Pinterest Boards
Now that you're home more, you probably have a lot more time to spend on social media. If you haven't been in the habit of using Pinterest, now is the time! You can create boards for different categories like food, decor, dresses, table arrangements, etc. Use the browser to search for what you're interested in and pin the things that give you inspiration to your boards.
Remember that Zoom meeting idea we mentioned above? You can invite those you're brainstorming your ideas with to pin their inspirational ideas to your boards too!
PS: If you need some inspiration right now, we have a great list on our board you can totally check out!
5. Plan for People
The time of isolation will end, and we'll once again join with our friends and family for celebration. Take a headcount of the people you want to be there with you on your special day and start thinking about how to accommodate that many people:
How many tables and chairs will you need?
How big of a venue or event tent will you need?
How much food should the caterer plan on providing?
One of the positive consequences of COVID-19 is the awareness of the impact that germs can have. Because of this, you may want to plan on providing your guests with plenty of space to move around and hand sanitizer.
We'll Go All Out For You!
Here at All Out Event Rental, we can't wait for the day we get to be a part of your big day. The day you say "I do" will be one of the most special and memorable days of your life. Just as you're committed to your fiance, we're committed to your wedding celebration from the moment you start planning until it's time for us to pick up our rental items. If you have any questions about planning for your wedding's rental items, please give us a call at (801) 988-6288. We'll be happy to consult with you!
‹

Previous Post