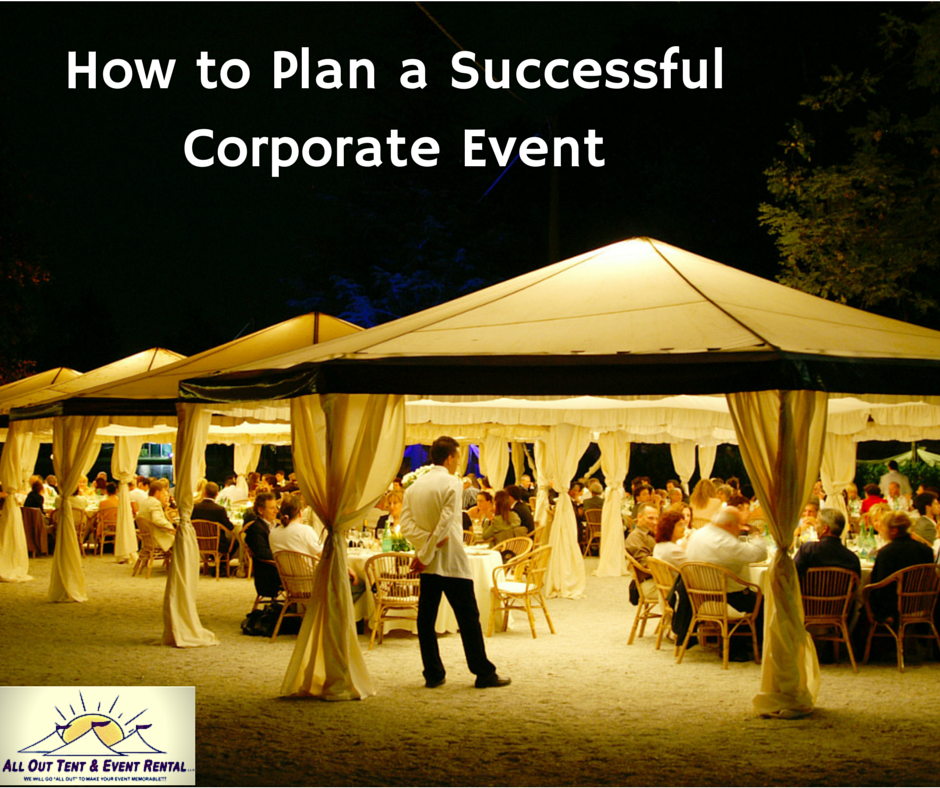 How to Plan a Successful Corporate Event
Even the smallest corporate events can seem overwhelming at times. Make sure everything comes together, even down to the smallest details. Where to start can be difficult to determine, use these four tips to plan the perfect event for your business, helping your employees, vendors, customers, and everyone in between have a great time.
Determine the Purpose of Your Event
There are many different reasons for a corporate event. This could be networking to obtain more business, or an evening to show your employees they're appreciated. Once you've determined why you are having the event, it's time to consider the costs. There are many expenses that come with a corporate event. Determine what you will need for:
The venue
Tables and chairs
Decorations
Audio
Visual
Food and beverages
Photography
Determine your budget beforehand and work from there. You should have an outline even before scheduling, deciding what you want to spend. Be flexible to changes that might be needed to stay within your budget.
Promote the Event
Once you have the initial purpose and planning of your event taken care of, it's time to start marketing your event. Again this will be different for an event with just employees compared to one reaching out to others in your industry. Promote your corporate event through email, social media, flyers, word of mouth, or any other way that makes sense for the specific event.
Delegate
Using outside resources is often a necessity when planning a corporate party, especially for larger events. Even still, delegate to those involved within your company, or even some outside sources. Dividing up responsibilities will not only take some stress off you, but give a new perspective to the event, helping to see any hurdles and crossing them before they become a problem.
Communicate With Resources
Most likely for a corporate event you'll need a planner (who could be someone inside your business), an event rental company, and a caterer. Before and during the event, you should be keeping open lines of communication with all these people, and anyone else who is part of planning.

Once the day of your event arrives, keep communication smooth between your resources. With proper planning you can ensure your corporate event is a success. Make your party as stress free as possible by following these steps prior to the party.
‹

Previous Post