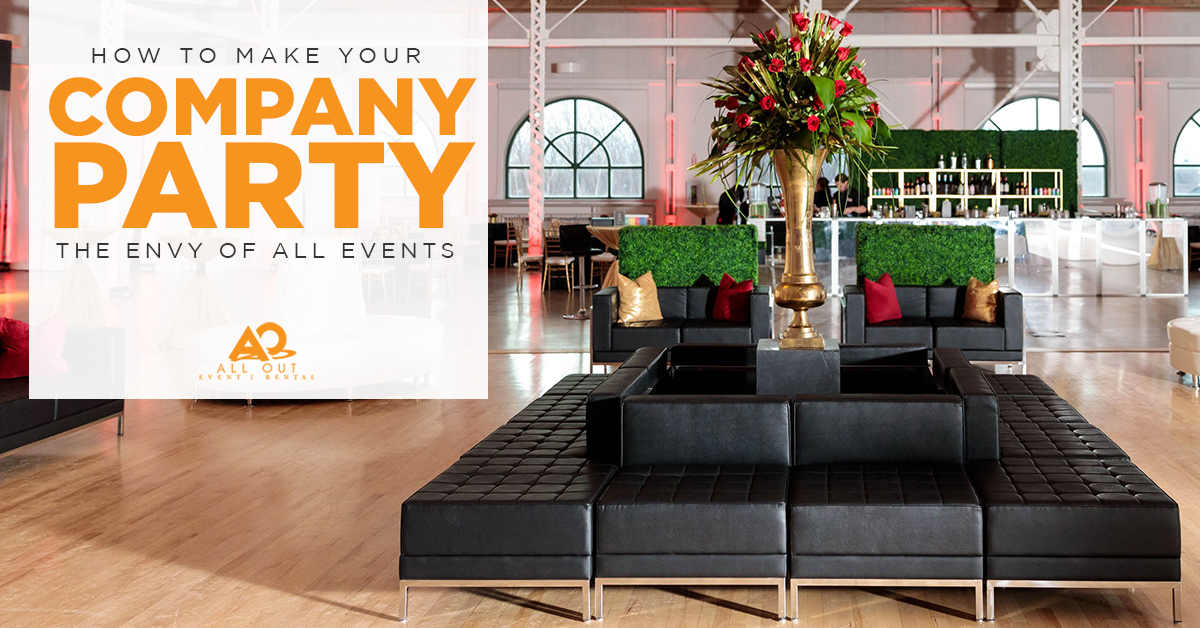 How to Make Your Socially Distant Company Event the Envy of Silicon Slopes
Your company event could be the single most important event of the year, and in the year 2020 events were even harder to plan, and we can expect some of the same things in 2021. We're hopeful for 2021 that there will be a safer environment, but in the meantime, we still have social distancing to look out for! That's why it's always a good idea to consult with the experts and let them do the work. At All Out Event Rental, we have grown to be one of the largest rental companies in the Salt Lake Valley. We've got the experience, so let us help you plan a safe, socially distanced event!
Corporate Events with All Out Event Rental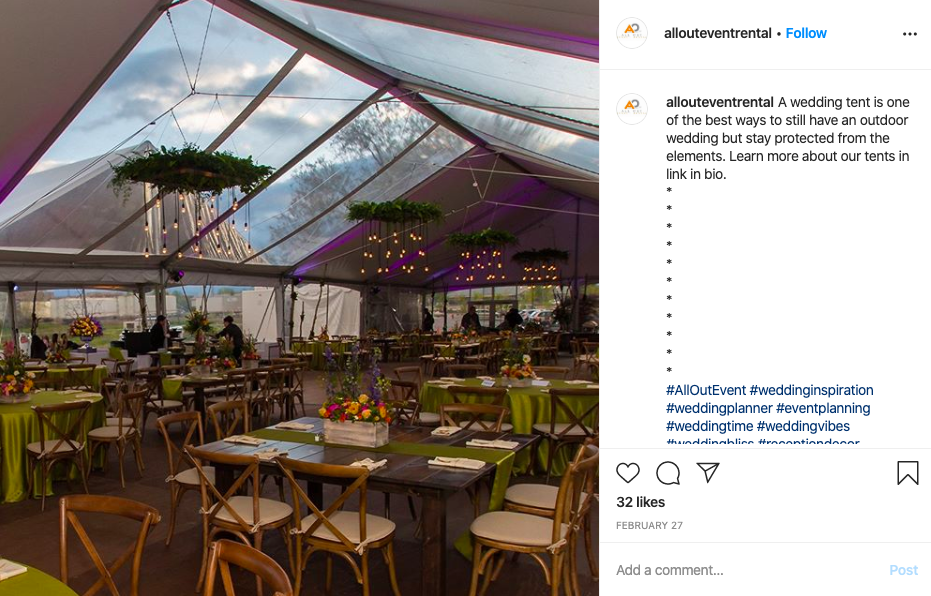 So, what goes into a corporate event? It might be a lot more than you think! Whether you're a small business or a large corporation, we have the experience to help you wow your employees and have other companies turning their heads.
"From the lighting to the furniture, All Out Event Rental will design a party unique to your company."
Your company is unique, so your event should be too! We will be as involved as you want us to be, whether it's setting up and leaving or sticking around to keep an eye on things, just give us the word. Contact us today to discuss event options!
Set the Environment
Think about your company, your employees, and the energy of the office. What kind of environment might be best for your company that is still safe and socially distant? A great environment starts with a few things:
Lighting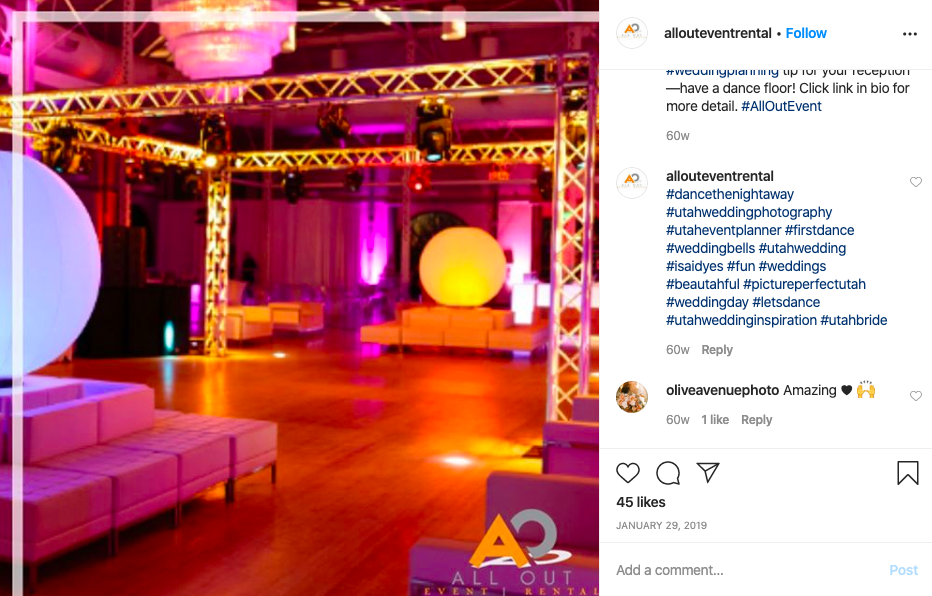 Don't underestimate the power of good lighting! According to a study by Arch Daily, lighting affects your mood, energy levels, appetite, and other aspects of daily life! We have various lighting options for all events. Thinking about glitz and glam? Try our Crystal Orb Chandelier. If you're looking for something a little more rustic, our Large Elk Antler Chandelier might be up your alley. Take a look at our full lighting collection to see what might be perfect for your next event.
Air Control
Who wants to stand in a freezing room for an event? Probably not too many people! Whether it's July or the dead of winter, All Out Event Rental has you covered. From portable cooling units to fire pits, we have what you need to help your guests feel comfortable.
Furniture & Decor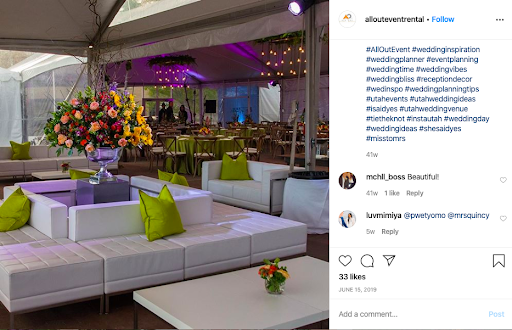 Let's start with the basics, lounge furniture! Help your guest feel at home and ready to relax with our wide range of sofas, love seats, armchairs, and more. Don't worry about the delivery or setup, that's our job! We have multiple different suggestions on how to set up your seating arrangements so that everyone is at a safe distance. Want to mix things up? We also offer a collection of LED furniture for that night club feel. Pull the space together with additional decor in a variety of styles that will make your guest say, "wow!"
Food & Beverages
You've made arrangements with a caterer, now what? We understand that catering is different right now, but we can still help! Your catering will most likely come as individual meals, and whether you are wanting to keep it hot or cold our chafing dishes are a great way to display your catering. We also offer a variety of banquet tables that will match any theme of your event! The food could be great, but displaying it well makes it even better.
Thinking about a bar? We've got you covered! Whether it's an open bar or a soda bar, we have options for all events.
It's Showtime!
There are still ways to let your employees have fun and remain socially distant. One of our favorite socially distant activities is to play a movie! This allows your guests to have fun and relax. Is your event outside? No problem! We offer projectors and projector screens, all you have to do is pick the perfect movie! For more socially distant ideas, check out our blog here!
Get Ready for Your Next Event!
Let us help you get started on your next company event! We'll help with any rentals and plan your next event, all while staying within your budget. Leave the work and worrying to us. Contact us today, we'll talk about your vision, and we'll get started on making that a reality! The only thing that's more fun than a party, is a party that everyone else is jealous of!
‹

Previous Post